Friday, 14 February 2014 17:09
(world airline route map)
In what amounts to a huge win for public health and pandemic preparedness, the U.S. is spearheading efforts to create a global early warning system under the Global Health Security Agenda.  The initiative will create a biosurveillance structure for detecting epidemics; 26 countries and the World Health Organization have signed on.
Global health security is often passed over for "sexier" security concerns like terrorism and cybersecurity.  However, it appears the current administration is taking the threat of a pandemic seriously; the new initiative is backed by both health and homeland security officials.
Why is pandemic preparedness and global health important? The risk is greater than ever (China's bird flu is showing genetic mutations that may increase the risk of a pandemic).
Wednesday, 12 February 2014 21:33
We're exhausted just writing about it, but it looks like the northeast is in line for more snow. A historic ice storm knocked out power to hundreds of thousands of people across the southern U.S. earlier today, with eight states declaring states of emergency. Media outlets are reporting this winter's familiar story of rare snow in the south: abandoned cars on the highway, ransacked grocery stores and flight cancellations.
Friday, 07 February 2014 19:55
If you live in New York or New Jersey, you probably heard about the massive blizzard that will hit this upcoming weekend. The storm was being hailed on Facebook and Twitter as one of the largest to ever hit the Tri-state area.
Except there is no blizzard - and there never was.
Officials are blaming the rumors on a social media post that went viral, creating a tidal wave of scuttlebutt, hysteria and panicked phone calls to weathermen. The National Weather Service's Mt. Holly office, normally stoic and cool in the face of weather rumors, issued the following statement:
"It was the antithesis of public service when the 30-inch snowstorm graphic was posted and hyped last week. It continues to be the antithesis of public service."
Once again, staying calm and weighing the facts beats panicked reaction (and subsequent Facebook posting of panicked reaction) every time.
Wednesday, 05 February 2014 23:08
The Wall Street Journal is reporting that last April, a group of unknown assailants attacked a power substation in San Jose, California with small arms fire, knocking out 17 transformers and forcing electrical workers to route power around the substation.
The article reads like a Tom Clancy novel: the attackers began by cutting the phone lines, took pains to prevent fingerprints on their shell casings and narrowly evaded police. There was also convincing evidence that this was a pre-planned attack, with firing positions mapped out ahead of time.
The article raises concerns about the safety of the already fragile U.S. power grid. While much of the industry is focused on cyber attacks, the incident demonstrates that physical attacks still pose a significant threat.
Friday, 31 January 2014 20:05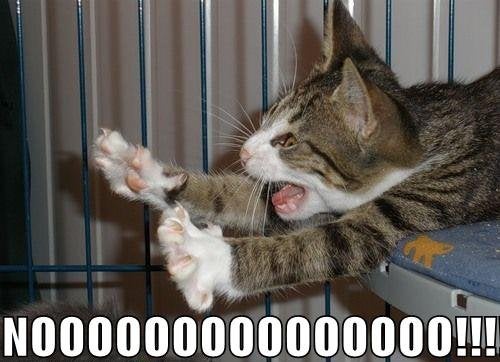 As an emergency preparedness company, we come across some excessive - and downright absurd - apocalypse scenarios. Most of them are little more than fear mongering. However, this is one is truly scary: a world without cats!
<< Start < Prev 1 2 3 4 5 6 7 8

9

10 Next > End >>